Sharing passion and experience
About World Sherpas
A unique set-up
The alliance of sherpas and clients
World Sherpas is born in a Nepalese lodge from a discussion between clients and Sherpas. We were discussing about the "ideal" treks and expeditions agency. What was an open chat became a true project between three clients and two Nepalese mountain guides built on common values
Our own experiences are the backbone of the service we offer as clients and as mountain guides. We put in World Sherpas the best of what we have seen and beyond because we are always looking to improve the service we offer. For example, we have introduced the satellite tracking of expeditions in order for family, friends or sponsors to follow your progression.
Join us in one of our trips and share our passion for mountains and people.
A commitment to excellence
A unique blend of experiences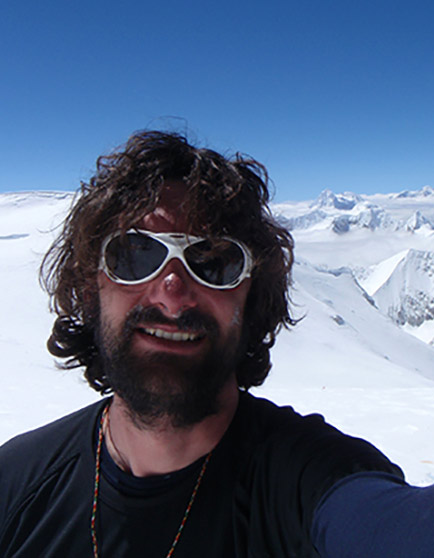 Cian O'Brolchain is a former Irish tennis player. His trekking and climbing interests started at a very young age. Cian has climbing and trekking experience in the Rockies, Andes, Himalayas, the Alps, New Zealand, Australia, Indonesia, Central America, Scotland and throughout Ireland. His ascents include three 8,000 metre peaks (Mount Everest, Lhotse, Cho Oyu), Ama Dablam, Cholatse and first ascent of Beding Go. Between 2012 to 2017, Cian worked as a marketing and operations manager for a Nepalese based trekking and climbing company.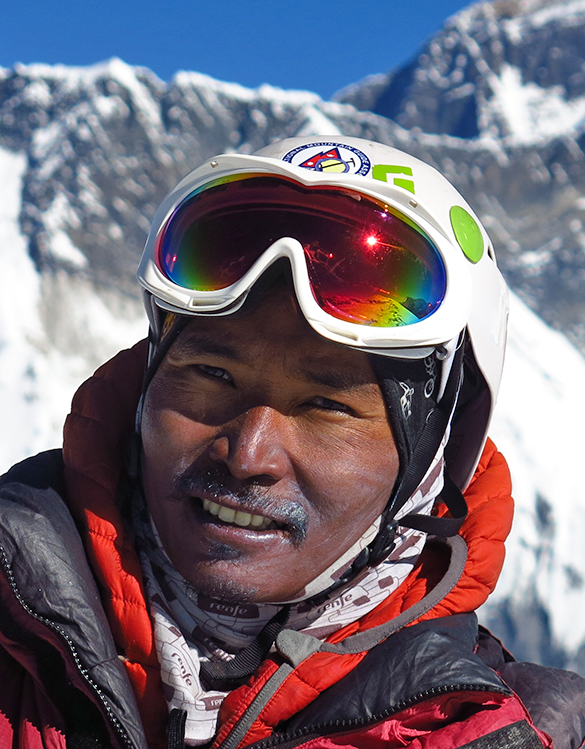 Furtemba Sherpa is a Nepalese IFMGA Guide from the Rolwaling region in Nepal with a vast experience of mountaineering. He summitted 12 times an 8,000m peak (Everest, Manaslu, Makalu, Cho Oyu). Furtemba is an instructor with the Nepalese Mountaineering Association as well as Treasurer of the Nepal Mountaineering Instructors Association and general member of Nepal National Mountain Guide Association.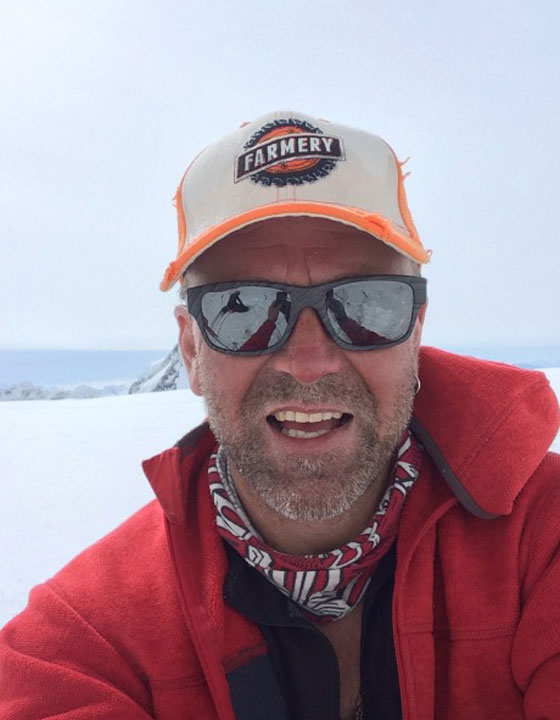 Growing up in the Canadian prairies, Dean Carriere bonded to the outdoors through x-country skiing, hockey and mountain biking.  He has been involved in sports all his life and continues to push his limits.  Coming from the Prairies, Dean had to travel to find altitude and began his climbing life with a visit to Peru and Argentina.  He has reached the summit of the highest mountains on each continent including Everest (Seven Summits).  Dean has also travelled and summitted peaks in South America , North America and Asia (including Lhotse, Manaslu, Ama Dablam and a first ascent of Beding Go).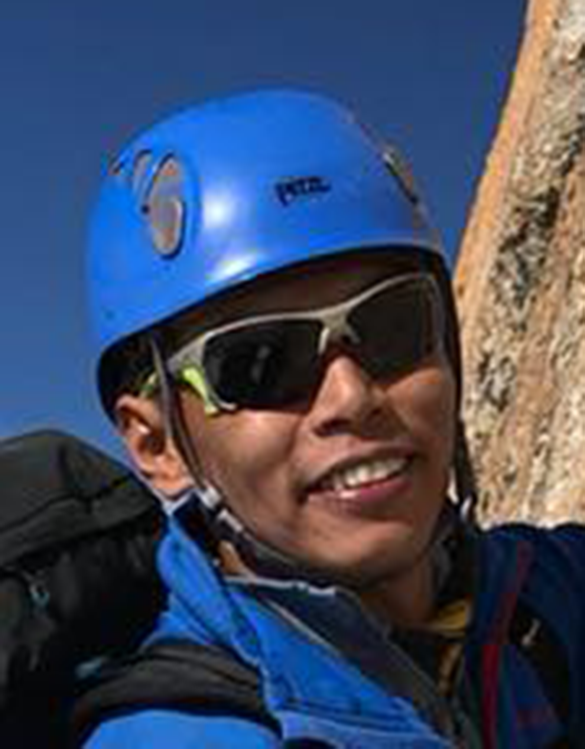 Naren Thakuri is a Nepalese IFMGA Guide from the Lamjung region in Nepal, near Manaslu and Annapurna. After his initial training in Nepal, he has developed his knowledge of mountaineering by working in high altitude mountain huts in Chamonix (France). Naren has climbed various 8,000 metres peaks in Nepal including Everest twice.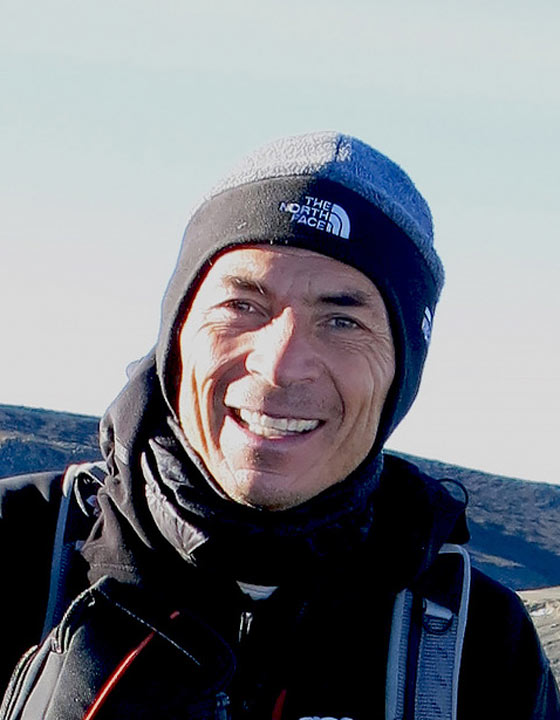 Denis Autier is a French entrepreneur who spent most of his career as an investment banker, with a wide area of interests in sports and arts. He is also very interested in the digital world and new communication channels. Denis started as a keen climber in the French Alps. He discovered mountaineering expeditions in his early 50's when he took a sabbatical leave and since then, he has continued to climb on various continents.
The passion at your service
Why choose us?
A unique quality of service
Our objective is that you live an unforgettable moment in your trip that will stay in your minds and hearts forever. From all our experience, we put together the best in people, organization and logistics to create a uniquely crafted trip with a lot of attention to details. For example, we train our guides to the use of cameras because we want you to keep nice memories of your trek or expedition.
A team that you can trust
We do not believe in cutting corners, not on mountains. Our staff is at the core of the trips we are proposing. We hand-picked our people on criteria such as expertise (e.g. IFMGA guides for climbing and courses), friendliness, reliability and sense of client service. Our detailed procedures and periodic training ensure the best possible quality of service.
A clear and transparent offer
You get from us a very clear price and list of services. Too often, as clients of treks and expeditions, we have experienced additional costs which were hidden to us. For example, in Nepal expeditions, tipping is de facto mandatory, so we have included the tip in the price. Simple and transparent.
An eco-friendly company
World Sherpas is committed to the respect of the environment. Our treks and expeditions must keep the mountains in their pristine condition. We also support various ecological initiatives supporting the local populations. Participate with us in the preservation of mountains!
A big Thank You to Cian and the team at World Sherpas for putting together my first solo travel adventure to Peru. They catered to my every request and were extremely helpful throughout. Even whilst on the trip, I was able to get in touch to clarify information. The trip was one of the best experiences I have had. I would most definitely recommend World Sherpas if you are wanting to organise an epic adventure.

Natalie


Australia
I climbed Kilimanjaro with World Sherpas and it went without a hitch. Cian and the team made every effort to ensure everything went according to plan and also that we enjoyed the experience along the way! I would highly recommend them for any future expeditions, and you will be kept entertained along the way!

Catherine


Ireland
Cian has been an inspiration and a constant source of motivation in helping me achieve my goals in mountaineering. Without his help and advice I would never have made the summit of Everest. There is no one better to spend time in the mountains with.

Allan


Wales